OrchestrAMATA Das Projekt
15-24 Juli, 2023, Sofia, Bulgarien
Anmeldeschluss: 31. März 2023
english text below
Das Allegra Festival freut sich, die zweite Ausgabe von OrchestrAMATA ankündigen zu dürfen. Die einzigartige Orchesterakademie für engagierte Laienmusiker:innen aller Altersgruppen bietet herausragende Vorteile: Seite an Seite mit Top-Profis bereiten die Mitglieder:innen von OrchestrAMATA ein aufregendes Programm mit sinfonischen Höhepunkten vor. Wir freuen uns, dass die international gefeierte Schweizer Geigerin Noëlle Grüëbler als Solistin im beliebten Violinkonzert Nr. 1 von Max Bruch zu hören sein wird.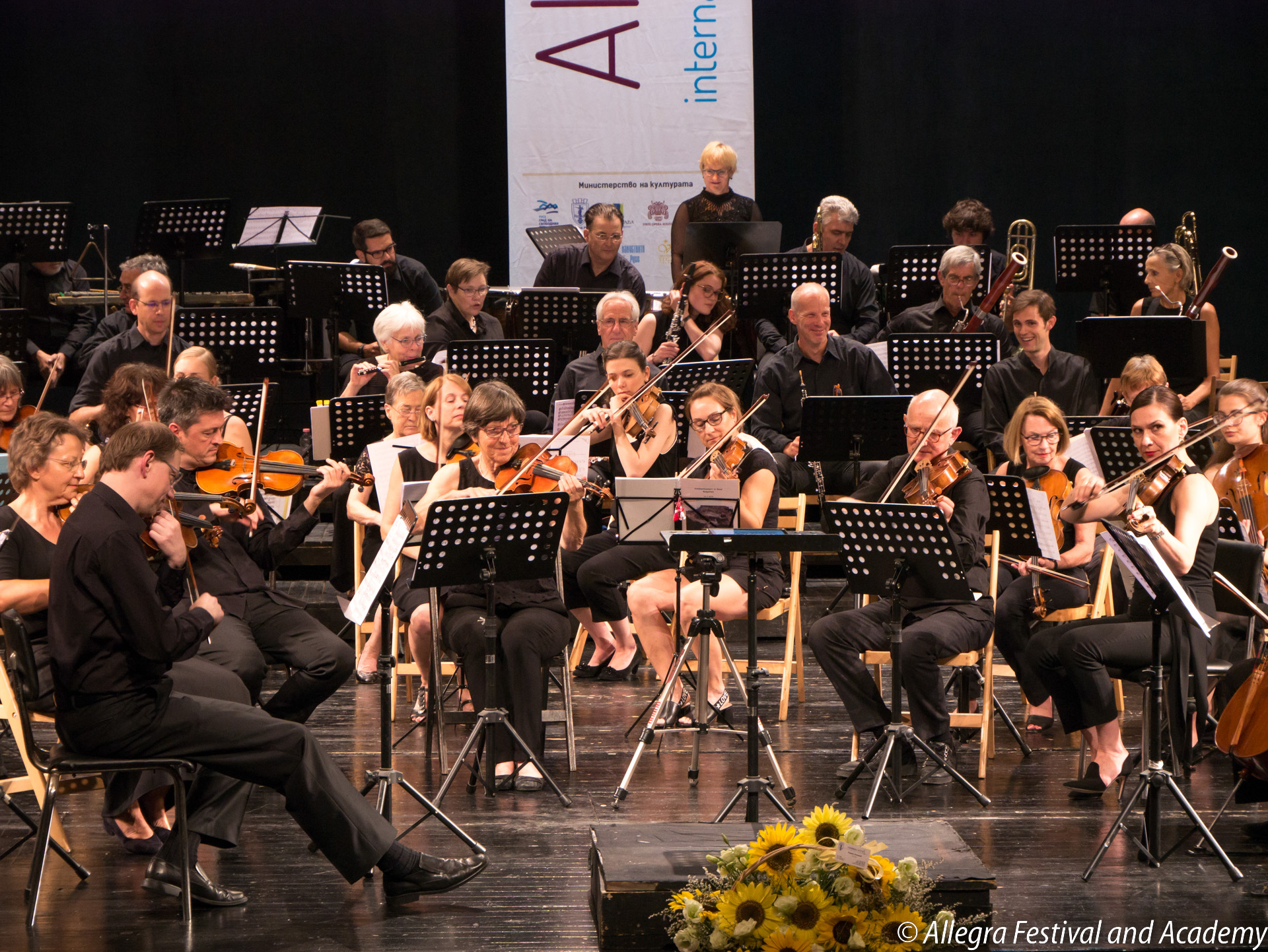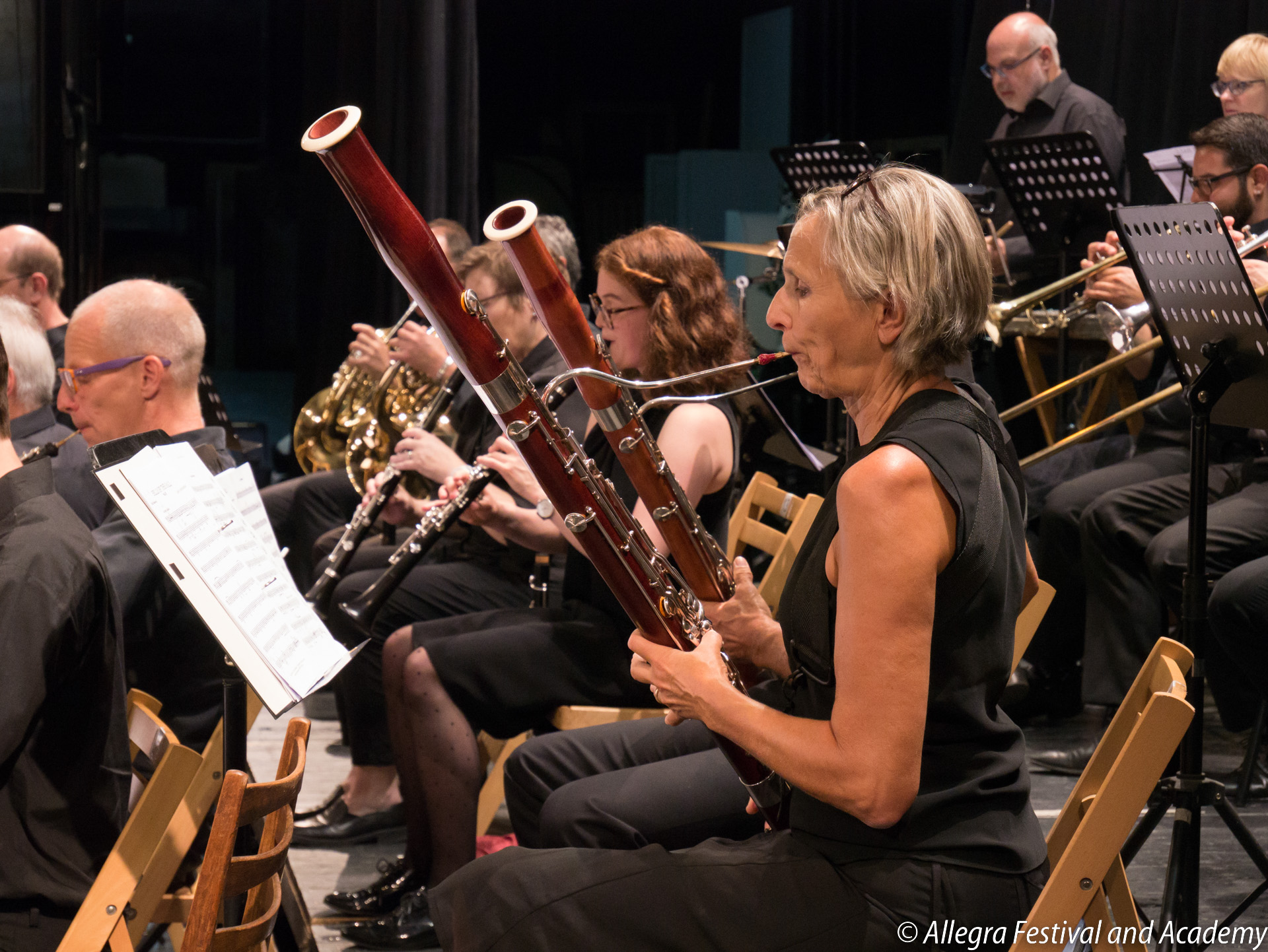 Während einer intensiven Probewoche tauchen die Teilnehmer:innen in eine höchst inspirierende Arbeitsatmosphäre ein, angeleitet von erfahrenen Orchesterspieler:innen auf höchstem Niveau. Technische Anleitungen, praktische Tipps und persönliche Einblicke runden dieses allumfassende Erlebnis ab und geben den Teilnehmern:innen einen seltenen Einblick in das Innenleben erfolgreichen Orchesterspiels. Das Programm wird in einem abschließenden Festkonzert im Rahmen des Festivals präsentiert.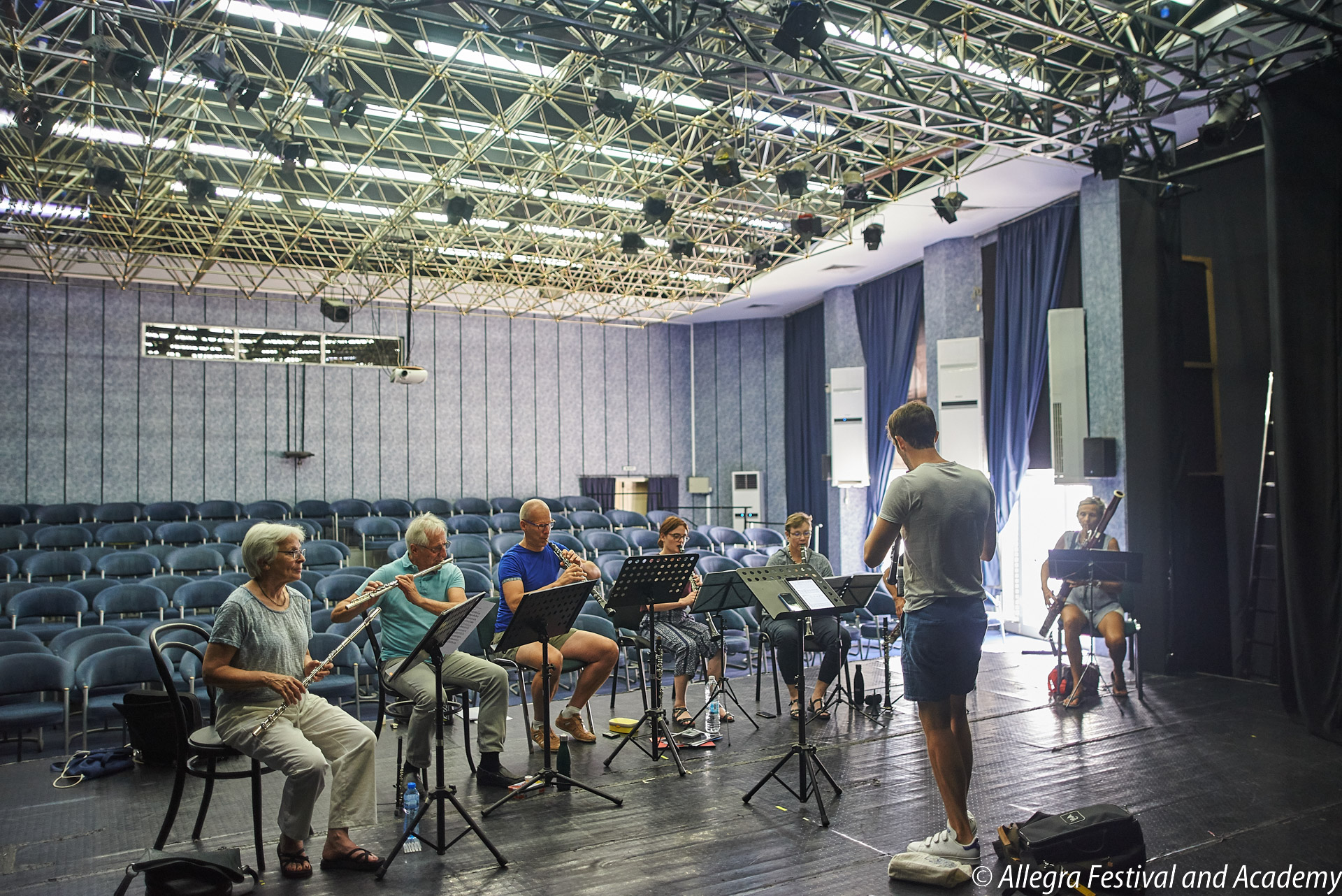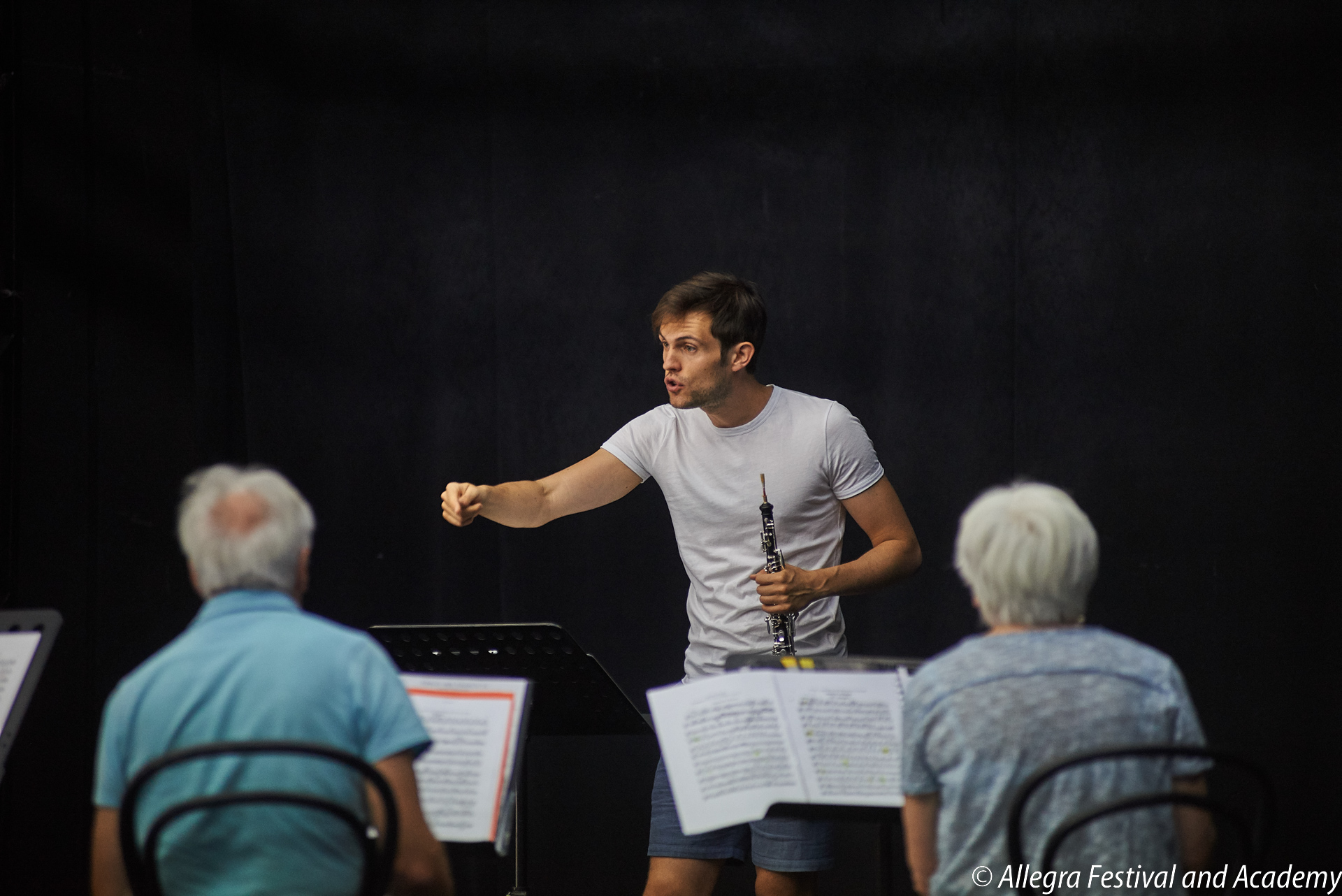 Abgerundet wird die Probenwoche mit einem attraktiven Angebot an Ausflügen und Führungen in die spektakuläre Umgebung von Sofia. Das Rahmenprogramm ist ganz nach Wahl der Teilnehmer:innen und steht auch ihren Lebensgefährten offen.
Das Programm
Giovanni Gabrieli
Sonata pian' e forte für Blechbläser
Max Bruch (1838 – 1920)
Violinkonzert Nr. 1 in g-moll, Op. 26
Noëlle Grüebler, Violine
-
Johannes Brahms (1833 – 1897)
Sinfonie Nr. 2 D-Dur, Op. 73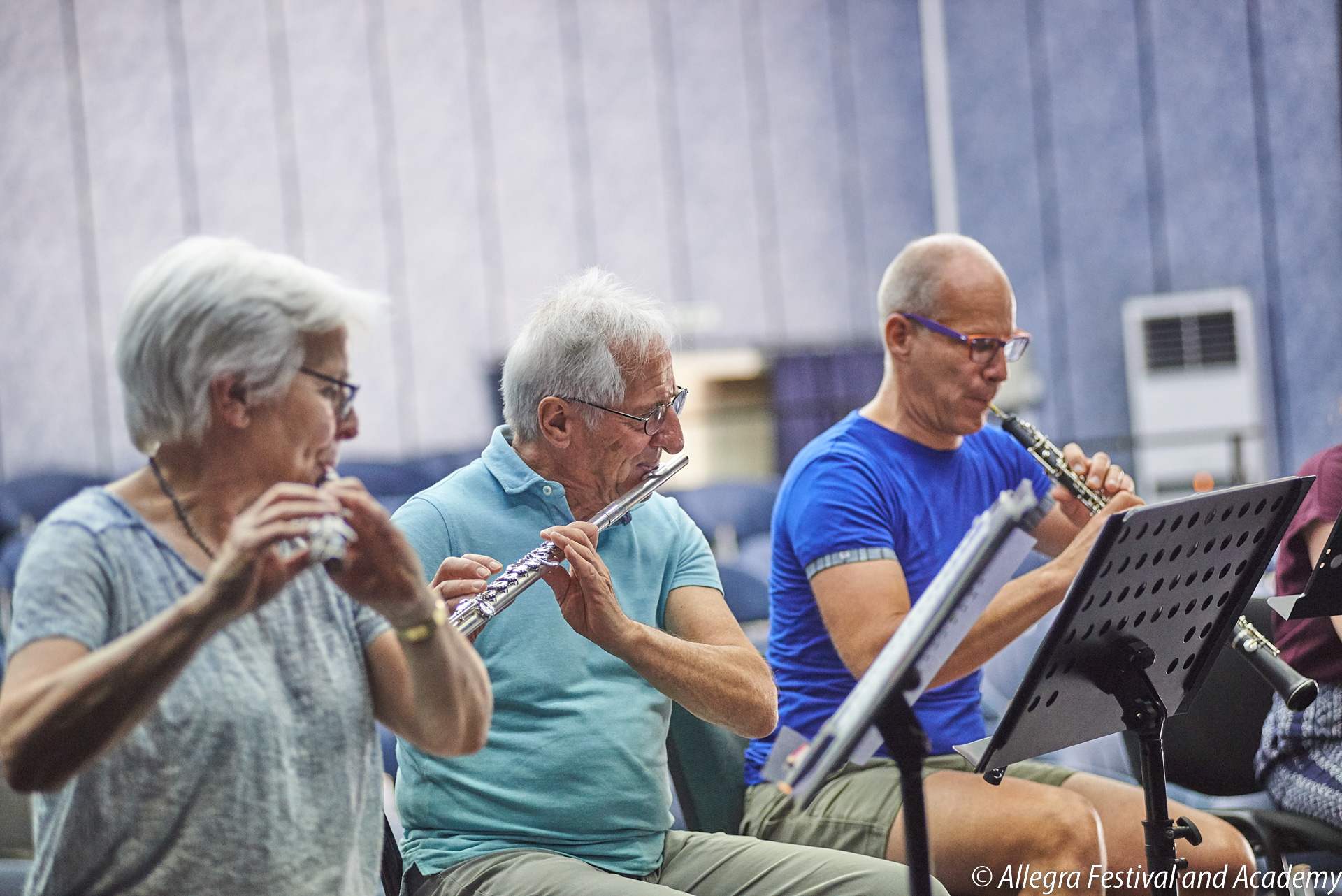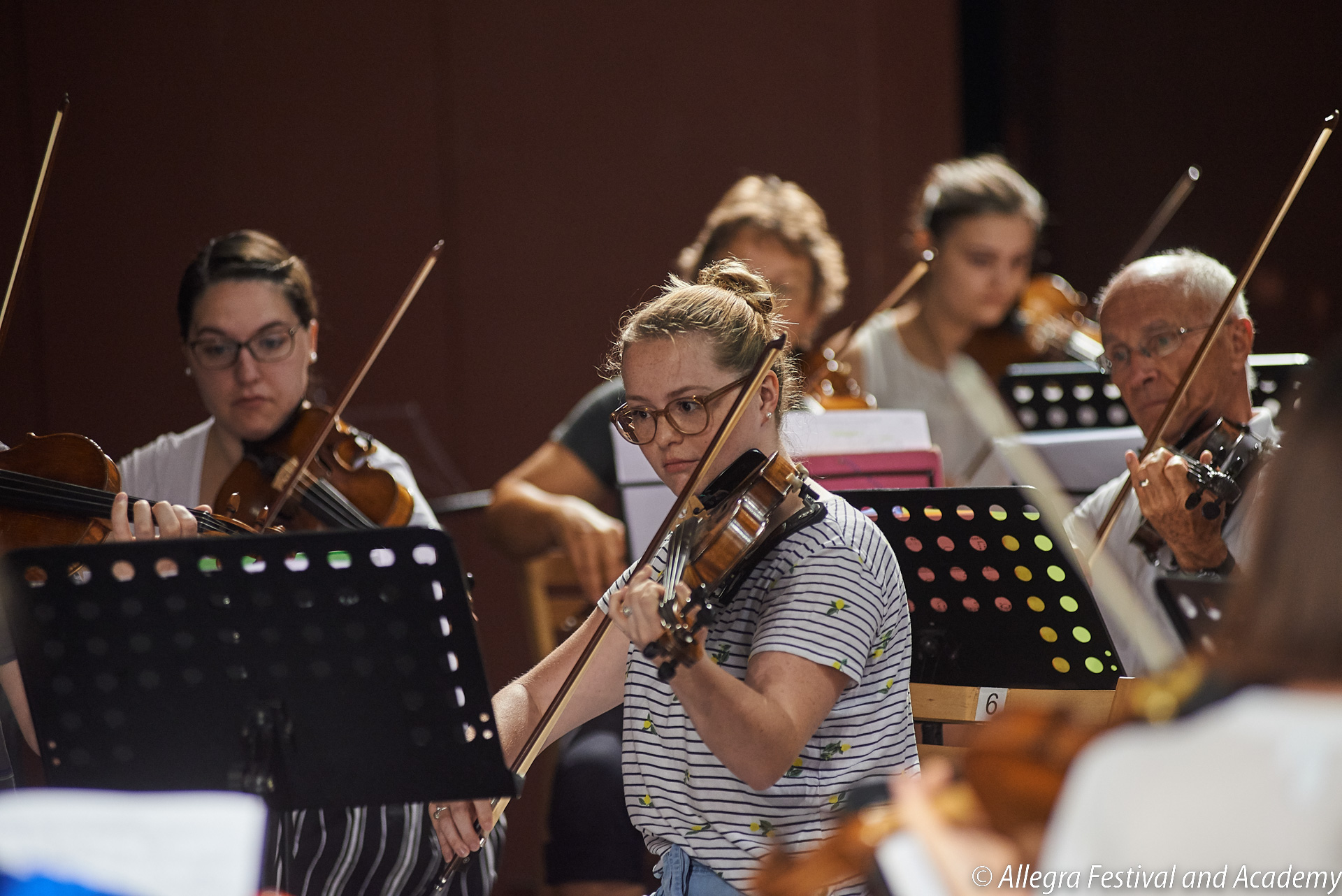 Kosten
Die Kursgebühr beträgt 749 € p.P.. Die Übernachtung- und Reisekosten sind in der Kursgebühr nicht inbegriffen. Die Teilnehmer:innen organisieren selber Ihre Reise.
Hotel
Sofia bietet eine grosse Auswahl an Übernachtungsmöglichkeiten. Die Teilnehmer:innen können frei entscheiden, welche davon für sie die passende wäre.
Für diese unter Ihnen, die Komfort und beste Lage schätzen, bieten wir das Angebot unseres Partners Grand Hotel Sofia***** an - 9 Übernachtungen mit Frühstück im Einzelzimmer zum Preis von €855. Die Kosten für ein Doppelzimmer belaufen sich auf €945.
Ermässigungen
OrchestrAMATA bietet 25% Rabatt auf die Kursgebühr für Teilnehmer:innen bis 25 Jahre.
Mitglieder:innen von EOV angeschlossenen Orchestern erhalten exklusiv 10% Rabatt auf die Kursgebühr. Bitte geben Sie im Anmeldeformular Ihr EOV-Mitgliedsorchester an.
Instrumente
Große und sperrige Instrumente wie Kontrabässe und Schlaginstrumente werden vom Festival vor Ort gestellt und müssen von den Teilnehmern:innen nicht mitgebracht werden.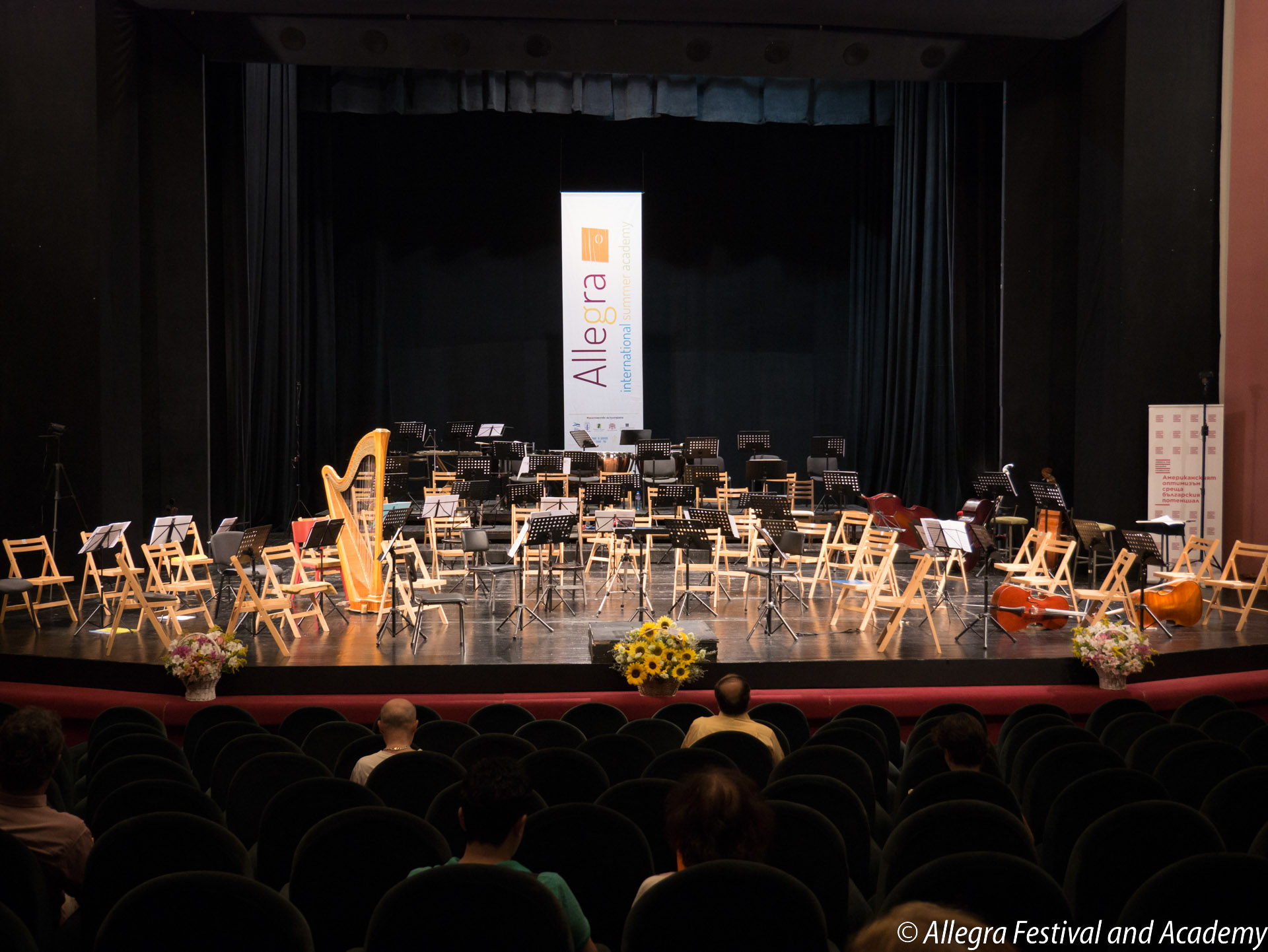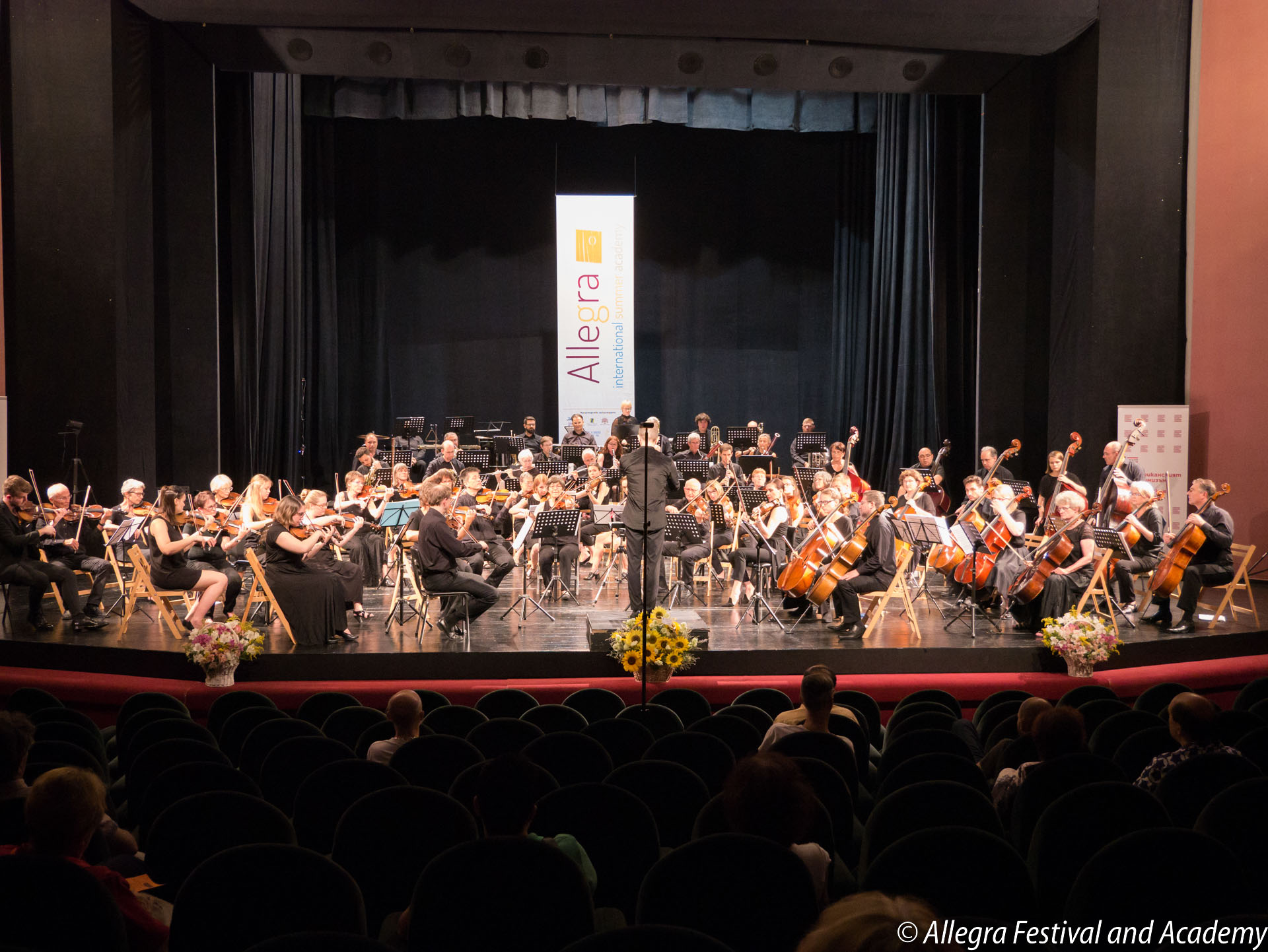 Aufgrund
außergewöhnlicher Umstände, die durch die Coronavirus (COVID-19)-Pandemie verursacht wurden, werden die Teilnahmegebühren im Falle einer Verschiebung oder Absage der Veranstaltung durch die Organisation zurückerstattet.
EN
Allegra Festival is pleased to announce the second edition of OrchestrAMATA. The unique orchestra academy for committed amateur musicians of all ages offers distinct advantages: playing side by side with top professionals, the members of OrchestrAMATA prepare and present an exciting program of symphonic highlights. We are also pleased to announce that internationally-acclaimed Swiss violinist Noëlle Grüëbler will join the orchestra as soloist in Max Bruch's popular Violin Concerto No. 1.
During an intensive rehearsal week, the participants immerse themselves in a highly inspiring working atmosphere, guided by experienced orchestra players at the highest level. Technical instructions, practical tips and personal insights complete this all-encompassing experience and give the participants a rare insight into the inner workings of successful orchestral playing. The program will be presented in a final celebratory concert as part of the festival.
The rehearsal week is rounded off with an attractive range of optional excursions and guided tours in the spectacular surroundings of Sofia. Spouses and significant others are welcome to join participants for these activities.
Program
Giovanni Gabrieli
Sonata pian' e forte for Brass
Max Bruch (1838 – 1920)
Violin Concerto No. 1 in G minor, Op. 26
Noëlle Grüebler, violin
-
Johannes Brahms (1833 – 1897)
Symphony No. 2 in D major, Op. 73
Cost
The course fee is €749 per person. Travel and accommodation expenses and arrangements are not included in the course fee and are the responsibility of the participant.
Hotel
Sofia offers a wide range of accommodation options. One of our favorites is our partner Grand Hotel Sofia*****, a five-star hotel with a special offer for Allegra participants of 9 nights with breakfast in a single room for €855. The price for a double room is €945.
Discounts
OrchestrAMATA offers a 25% discount on the course fee for applicants up to the age of 25.
Members of EOV affiliated orchestras receive an exclusive 10% discount on the course fee. Please indicate your EOV member orchestra in the registration form.
Instruments
Large and bulky instruments such as double basses and percussion instruments are provided by the festival on site and do not have to be brought by the participants.
The organizer reserves the right to postpone or cancel the project in case of force majeure or other unforeseeable circumstances such as governments restrictions related to the COVID-19 pandemic, travel bans, etc. The organizer will immediately notify participants of such changes and will refund the paid fee in full in case of event cancelation. Participants may not assert any compensation claims for travel, visa, accommodation costs, etc.